Ringhotel Hohenlohe ****SUPERIOR
The Dürr family
Weilertor 14
74523 Schwäbisch Hall
Fon+49 (0)791 / 7587-0
Fax+49 (0)791 / 7587-84
Have you got any specific questions, or do you require any further information from us?
Just use our contact form, or give us a ring. We look forward to hearing from you!
Hotel & Reception
Hotel reception
We are at your disposal round the clock, 365 days a year.
Restaurants
Breakfast Café
Monday to Friday 7.00 a.m. until 10.30 a.m.
Saturday and Sunday 7.00 a.m. until 11.30 a.m.

Panorama Restaurant
Open daily from midday to 1.30 p.m., and from 6 p.m. until 9.00 p.m.
Open all year round with the exception of 24th and 25th December.

Summer Terrace
Open daily from midday to 1.30 p.m., and from 6 p.m. until 9.00 p.m.
Only open during the summer months, and depending on weather conditions.

Terrace and Lobby Café
Open daily from 2 p.m. until 4.30 p.m.

Bistro Bar Lounge "jenseits Kochers"
Open daily from 5 p.m. until 1 a.m.
Bistro cuisine daily 5 p.m. until 11 p.m., 10 p.m. on Sundays

Wellness & Beauty
Solebad (Salt Water Pool)*
Monday to Friday 6.30 a.m. until 9 p.m.
Saturday and Sunday 6.30 a.m. – 8 p.m.

Sauna Theme Area & Panorama Sauna*
Monday 1 p.m. until 9 p.m.
Tuesday to Friday 10.30 a.m. until 9 p.m.
Saturday and Sunday 10.30 a.m. until 8 p.m.

* * Wednesday: Panorama Sauna for the ladies
*Children under 7 years may only use the salt water pool and sauna with a doctor's prescription, and accompanied by their parents.
Salzgrotten (Salt Caves)
Daily from 09.45 a.m.
Saturday and Sunday from 10.45 a.m.
Duration of stay 45 minutes – on appointment only. Times and tickets available from the hotel reception or at the salt water pool check-out counter (Tel. 0791/7587-130).
Wellness Island and Physiowell Practice
Appointments daily from 9 a.m. until 7 p.m.
Saturday & Sunday appointments only. Information and reservations from the hotel reception (Tel. 0791/7587-0).
Gym
The gym is open daily from 6 a.m. until 12 p.m. The use of the gym is free of charge for hotel guests.
Our Haller Region
The Middle Ages and modern times – local homeliness and urban life feeling, these things go together well in Schwäbisch Hall.
You can enjoy a lively, varied art and theatre scene in the centre of the town, with fascinating places to visit beyond the gates of the town.
One of the first things to do of course is to take a walk through the picturesque streets of the historical Old Town. With all due respect – It is one of the most beautiful places in (South) Germany.
Go exploring - on your own, or take part in a (themed) tour of the town.
Only flying is more fun!

Schwäbisch Hall view from the sky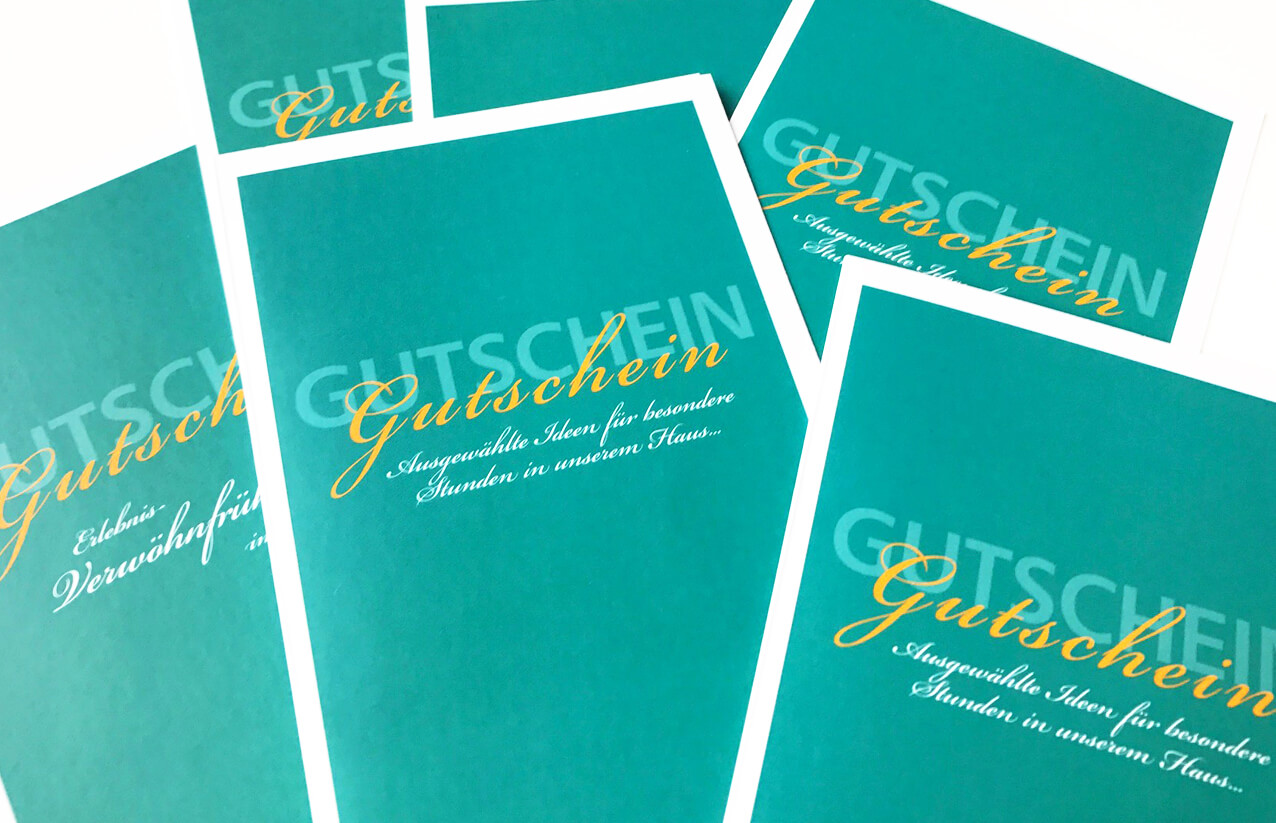 You cannot buy happiness, that is for sure – but you can help it on its way!

How about giving your loved ones / employees / neighbours / colleagues or business partners a few pleasant hours at the Ringhotel Hohenlohe? A voucher on a special occasion, or simply as a big "thank you", is always very welcome. It is up to you to decide the value of the voucher, the recipient can then make his choice.

Individual vouchers are available for instance for a gourmet breakfast, a candle-light dinner, a short wellness break or an open-air festival, including overnight stay and theatre tickets. We will be happy to advise you and help you choose.

Gift vouchers are available at the hotel reception or can be ordered by post.